In 2021 the Young and Emerging Leaders Project (YELP) Executive Committee was established to provide strategic leadership and oversight in running the affairs of the YELP network for a two-year term. One year later, we are excited to provide updates on the committee's achievements and changes in its leadership.
During its first year the YELP Executive Committee successfully oversaw the convening of refresher and leadership skilling YELP in-person and virtual seminars in Kigali, Nairobi, and Dar-es-Salaam.
These regional seminars served as refresher courses and provided an opportunity for YELP Fellows to connect with LéO Africa Institute's extended network across Africa, fostering potential collaborations, partnerships, and leadership convening opportunities for their enterprises.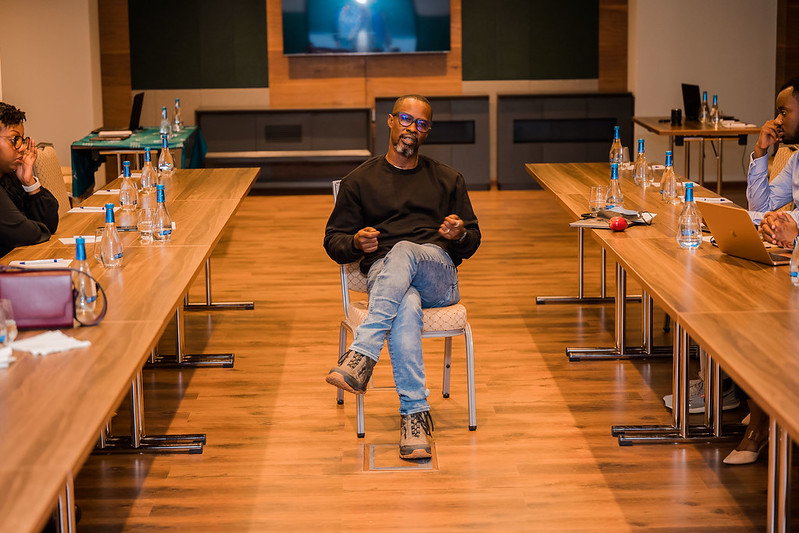 The YELP Executive Committee also worked closely with the LéO Africa Institute to convene the 2022 Annual Leaders Gathering, which brought together over 150 leaders from the LéO Africa network, including YELP and Huduma Fellows, over two days.
The Annual Leaders Gathering provided a platform for fellows to interact on key societal and economic issues, and to engage with decision-makers from the private sector and government, sharing their experiences.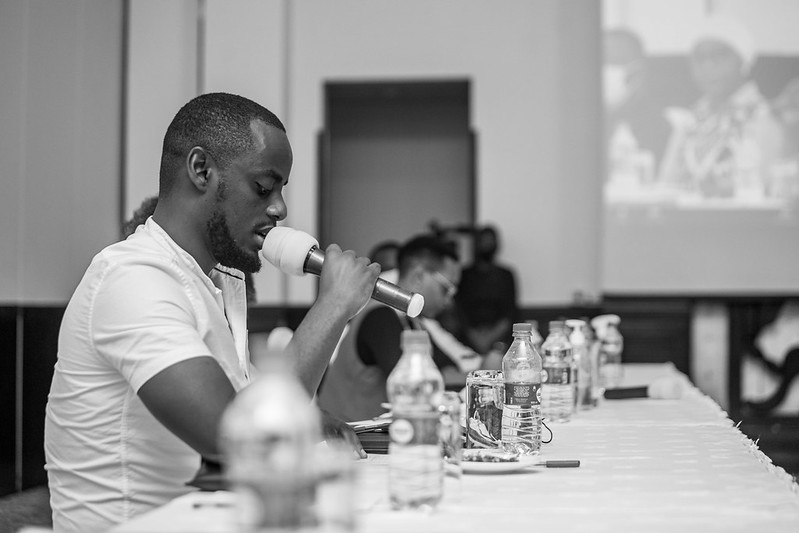 In 2022, the LéO Africa Institute also inducted five fellows into YELPx based on recommendations from the YELP Executive Committee. These newly inducted YELPx fellows participated in a series of hybrid seminars on personal leadership, defining and achieving success, and shaping a life of significance as they grow in age and responsibility.
Upon completion of the year-long training, the new fellows are inducted into the YELP alumni community and continue to receive leadership capacity development.
The five fellows inducted into the YELPx Class are:
• Abraham Kabral, Regional Project Assistant – Konrad Adenauer Stiftung (D.R Congo)
• Christelle Mukendi Nyota, Relationship Manager of Financial Institutions and EMDOs – UBA RDC (D.R Congo)
• Inshuti Zirimwabagabo, Program Administrator, Embassy of Sweden to Uganda (Uganda)
• Martin Karungi, CERT Analyst, National Information Technology Authority – Uganda (Uganda)
• Karen Nankwanga, Energy and Sustainability Practitioner (Uganda)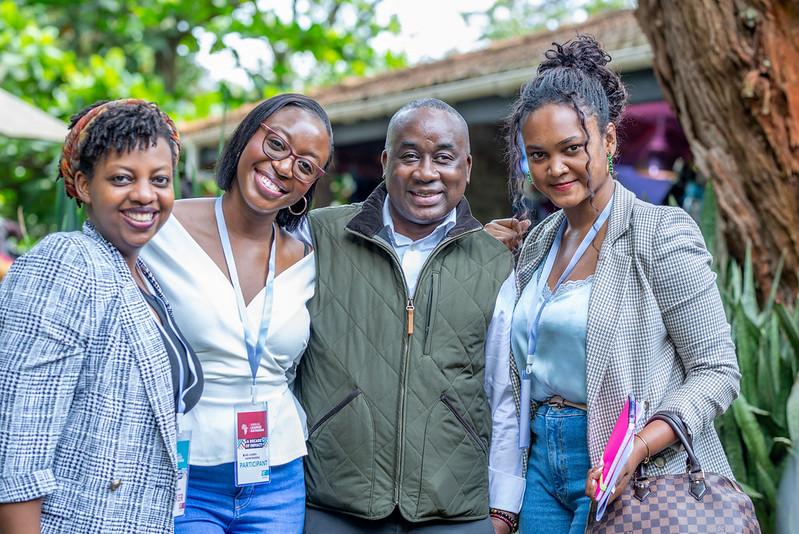 The Institute expresses gratitude to the outgoing ExCo team members Liz Muange, Isaac Rugamba and Elizabeth Mwabilulkutu.
Liz Muange served as the inaugural president before stepping down to assume her new position as an Innovative Finance Adviser at the International Committee of the Red Cross in Genevaa, Switzerland.
Liz provided strategic direction and represented YELP Fellows as a Member of the Board of Directors of the LéO Africa Institute.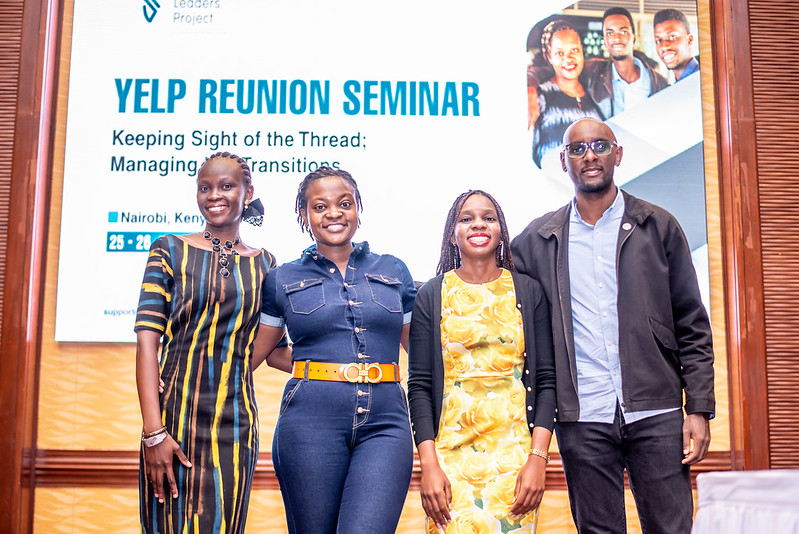 Isaac Rugamba, the Vice President Seminar Experiences, also stepped down from the YELP Executive Committee following his new role at the Development Bank of Rwanda as the Manager of Resource Mobilization & Product Development.
As Vice President Seminar Experiences, Isaac played a key role in coordinating with the LéO Africa Institute in convening and designing the agenda of the three signature refresher seminars, as well as curating the knowledge resources to guide seminar sessions.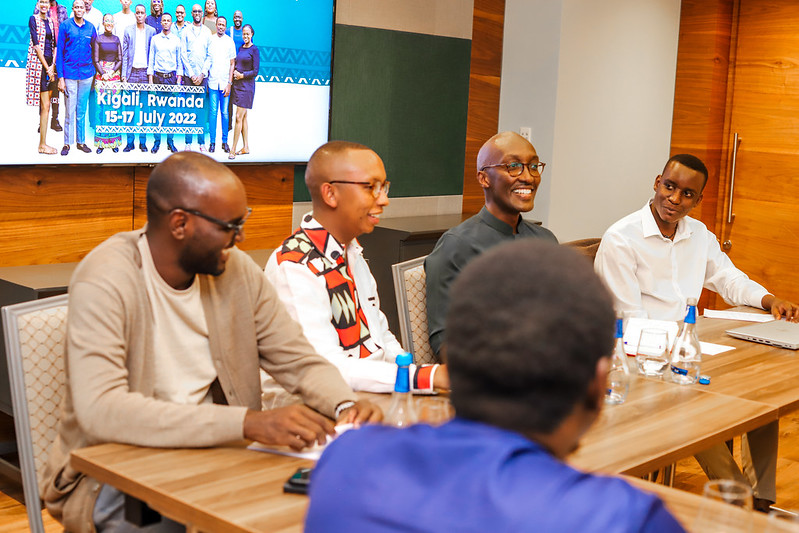 Elizabeth Mwambulukutu stepped down as the YELP Exco Chief Network Officer to pursue an MSc in Media, Communication and Development at the London School of Economics and Political Science (LSE) in the UK. Elizabeth worked diligently to connect the YELP community to opportunities in other key networks, organizations, and institutions.
Her efforts included securing speaking engagements at other gatherings outside of the LéO Africa Institute, identifying awards and prizes for fellows to apply to, facilitating trainings and learning opportunities, and building relationships with funding partners and sponsors for YELP activities.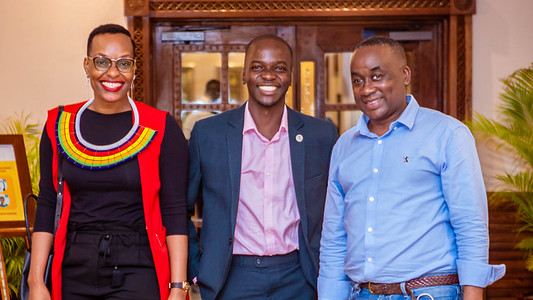 New ExCo Members
YELPx Fellow Martin Karungi will join the YELP Executive Committee to provide strategic leadership and oversight in running the affairs of the YELP network. Martin is a CERT Analyst with the National Information Technology Authority of Uganda and brings to the ExCo a wealth of experience in strategy.
The other members of the committee for the next year include:
• Aaron Akampa, Head Direct Digital and E-commerce, Stanbic Bank Uganda – YELP Class of 2018
• Fiona Kamikazi Rutagengwa, Head of Marketing & Communications at I&M Bank (Rwanda) Plc – YELP Class of 2018
• Ignatious Kirunga, Money Markets Manager, Stanbic Bank Uganda – YELP Class of 2019
• Liz Kakooza, Founder & Team Lead, MindLab Africa – YELP Class of 2017
• Martin Karungi, CERT Analyst, National Information Technology Authority – Uganda – YELPx
The Young and Emerging Leaders Project (YELP) is an initiative of the LéO Africa Institute that annually inducts outstanding thought leaders into a fellowship program designed to train and orient values of self-advancement, integrity, social responsibility, and socioeconomic transformation.
The project imparts critical skills and empowers young and emerging leaders to succeed, live fulfilled, and high-impact lives.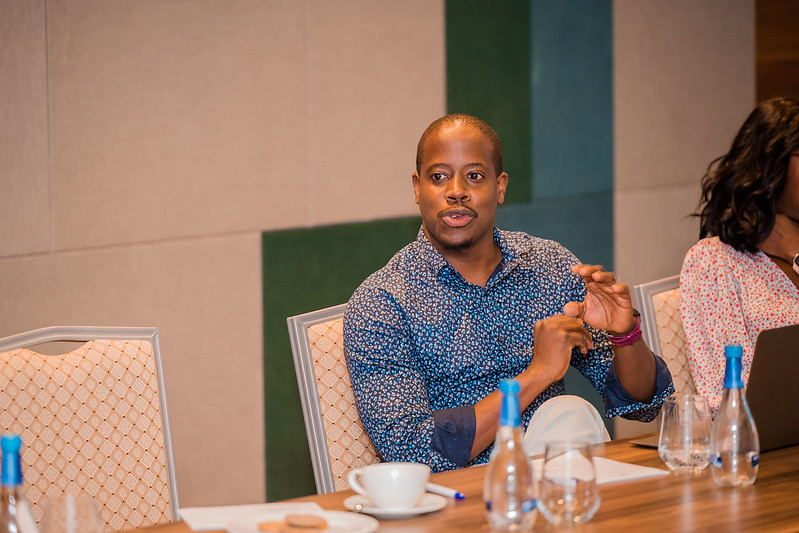 Through this project, LéO Africa Institute has been providing training, mentoring, and networking opportunities to emerging leaders, equipping them with key skills and knowledge compatible with leadership challenges in the respective fields of individual fellows' expertise.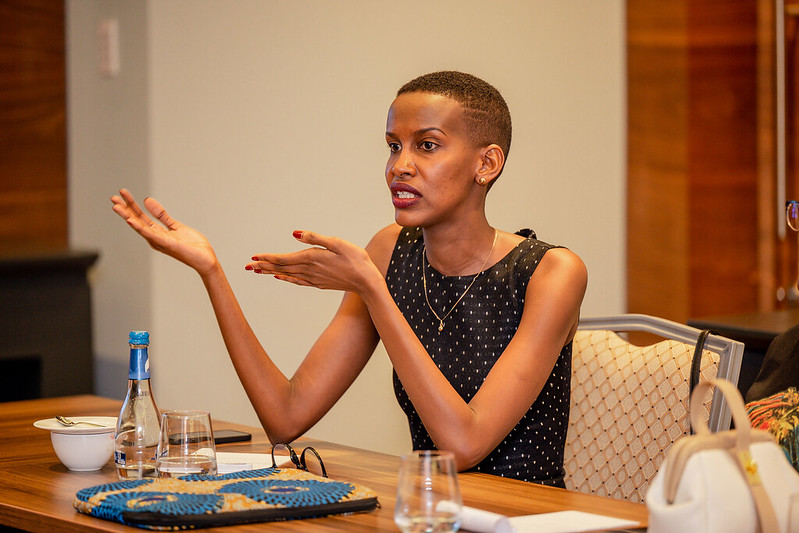 The program provides opportunities for YELP fellows and their immediate networks, to gain practical experience in leadership and change management, they receive coaching on shaping pathways to achieving success at an individual and collective level, business management and partnership building, public speaking, and providing networking opportunities.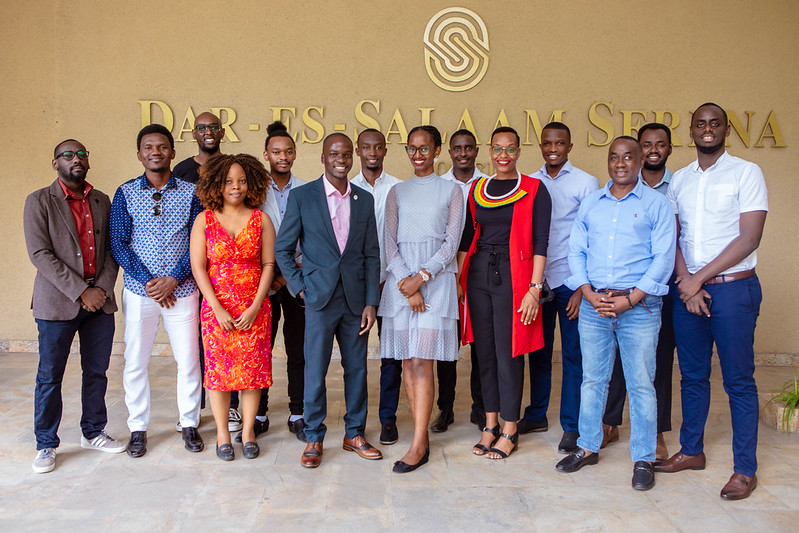 From the knowledge/skills gained and through the diverse networks created fellows are able to scale their impact and become more effective drivers of change and job creators in their communities.